Establishing your position in diverse, and working markets.
Company Overview
What Makes Us Unique?
---
Since 2016, Nasville, Tennessee based, sales and marketing firm, Hylton Elite Marketing Agency, has helped Metro Nashville employers locate, and employ local talent in an effort to help get people to work. Almost five years later, the firm prides itself on serving as the go-to source to help Metro Nashville employers connect to government, business, and community sources to maximize available employment opportunities. Our grassroots marketing communication strategies are second to none, and can maximize our clients online and offline engagement with targeted sources. In 2018, Hylton Elite Marketing Agency began leveraging its territorial contacts and now helps local Nashville businesses, and real estate developers of Nashville, increase their customer base and community presence. With a growing clientele in the public and private sector, the firm began introducing minority businesses within Nashville to its clients to help increase primary and subcontracting opportunities to emerging market businesses. Hylton Elite's influence in working and low-income communities continues to expand and now serves Davidson, Montgomery and Robertson County, Tennessee. Click to see us in action!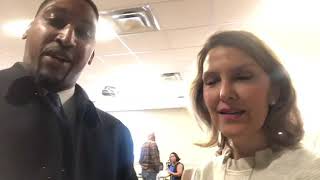 ---
The Value We Bring
---
Access to Working, and Low-Income Markets in North Middle Tennessee and Beyond! - Expand your professional network and contacts in an emerging market - Engage in grassroots projects, and activities - Available community relations and business development advising in the areas of urban core development, employment and workforce development, local business and international business sectors. - Access to a deeper understanding of the political and cultural context within the territory - Build "credit" with local key people - Access to information and knowledge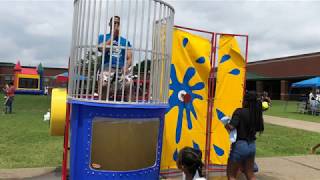 ---
Offices & Markets
---
Currently Serving North Middle Tennessee Headquarters Nashville, Tennessee Counties we serve: Davidson County Nashville, Tennessee - Antioch - Downtown Nashville - North Nashville - East Nashville - Madison - Whites Creeks - Joelton Robertson County Springfield, Tennessee Montgomery County Clarksville, Tennessee
---
How Do I Get Started?
---
Choose your service, and complete the application form on that service page to begin the process of a working relationship!
---
How Does Customer Support Work?
---
The moment you become a client we get to know your business, and become a member of your team. Contact our office to retrieve documents, invoices, and activity reports. We are also available through email as well. We hope to provide a back office for clients as well as access to its back office through a Hylton Elite app our fiem is currently developing.
---
---
​
​
​
Business Development & Leadership Training