Building Trusting, Working, Relationships Through Territory Marketing
Marketing & Communications
A Little Bit of Everything
Branding

Awareness & Recognition

Direct Response

Traffic

I

Leads

I

Registration

I

Sign-Ups
​
​
Reach Your Prospects
Build Your Network
​
Service Great For-
Franchise Businesses

Government Agencies

Nonprofit Organizations

Employers

Trade Schools Schools & Colleges

Business Chambers & Associations
Our CEO shares the values of local, organic, territorial marketing to deliver your message. #GrassrootsMarketing. Take a listen.
What Our Clients Are Saying About Us
Hylton Elite Provides the Consulting & Outsourcing
​
You have access to a full time customer service representative over the phone or through email for any questions and concerns
What We Can Do For You
Employers & Businesses
---
New Client Development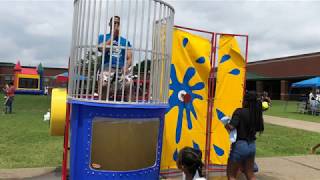 - Increase Applicants - Engage Recruiting Sources - Improve Brand within Business Territory - Manage Government Relations - Develop Creative Content for Website & Social Media - Social Media Management - Drive More Traffic to Your Office - Manage Online Recruiting - How to Get a Job' Speaking at Workforce Development Programs to Include Youth - Manage Cost-Effective & Diverse Advertising Campaign Industries We Serve: - Advanced Manufacturing - Bioscience - Corporate Operations - Education - Financial Services - Government Agencies - Healthcare - Industrial- Based Business - Logistics & Distribution - Mobile Technology - Music & Entertainment - Nonprofit Organizations - Public Relations - Real Estate - Supply Chain Management - Workforce Development
---
Workforce Development Organizations & Nonprofit Organizations
---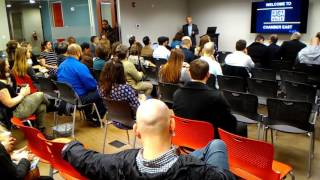 - Recruiting Program Participants - Recruiting Funding & Resources - Public Relations Management - Social Media Management - Event Marketing - Video Marketing
---
Business Chambers & Associations
---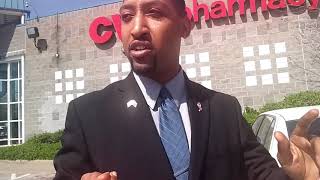 - Recruiting New Members - Community Engagement Representation - Recruiting Corporate Sponsors - Social Media Management - Event Marketing
---
Government Agencies & Legislators
---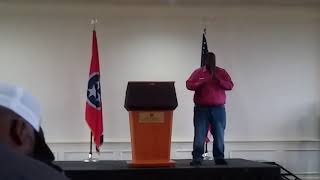 - Community/Constituent Engagement - Event Marketing - Social Media Management
---
Small Businesses
---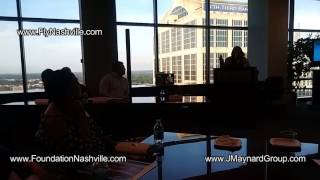 - Professional Representation - Private Contracting Opportunities - Brand Development - Contracting Ceritifcation Assistance (Government & Private Sector)
---
---
Promoting or selling products or services
Sales/ColdCalls

Private Meetings

Increase Traffic to Your Office

Networking and Community Event Participation
- Job Fairs
- Business Chambers
- Community Advisory Groups
- Guest Speaking
- Community Engagement
Attract a lot of attention
Increase Foot Traffic and Sales

Interact with Prospects

Get Positive Reviews

Brand and Media Exposure

Full Time Event Management Team Ready
​
​
Promoting or selling products or services
Local Search

Review Marketing

Paid Advertising

Social Content

Monthly Newsletter*

Email Marketing
​

​
*Facebook Management
*Linkedin Management
*YouTube Management
Ramping up awareness & conversions​
​
Making Brands Visible with Strategic Local Advertising Networks

Launch New Products

Attract Prospects

High Value, Cost-Benefit Ratio
Providing Short Term Retainer Contracts with Re-negotiations.
​
Best value. Lowest risk.
We help you build your company's presence from the ground up with a unique combination of face-to-face representation, event marketing, digital marketing, and advertising. Our skilled online and offline sales reps will help you introduce your product or service to the area, one door at a time!
Connected to New Americans
Hylton Elite Marketing Agency coordinates an introductory meeting between Metro Action Commission and Catholic Charities of Middle TN to address the skilled New American workforce moving into Nashville.
Connecting Corporations to Education
Danavan continues to build a strong working relationship with PENCIL, and PENCIL CEO, Angie Adams to advocate hands on training for the youth.
Corrections to Employment
Hylton Elite Marketing Agency continues to provide motivation and hope, soft skills training, and employment opportunities to citizens re-entering society.
Mayor's Office Connected
We can't grow your business without a working relationship with the Mayor's Office.
Growing African Diaspora Connections
We're building relationships with the international African Diaspora community to include hosting Ndileka Mandela, the eldest granddaughter of the former South African president Nelson Mandela, and former President of the Republic of Malawi, Dr. Joyce Banda, in Nashville, TN.
Workforce Development Advising
Hylton Elite Marketing Agency, CEO, Danavan Hylton discusses perseverance, values, and networking tips to college students.
Motivating the Youth
We work closely with the public school system to help students realize career pathways to prosperity.